Highlights:
ADAS (Advanced Driver Assistance Systems) specialist Büyütech joins P3's fast-growing SPARQ OS IVI system to give drivers consolidated all-angle camera visibility for the first time on Android Automotive OS
Integration means lower hardware costs for carmakers, better fuel efficiency, and greater utility and safety for drivers
Stuttgart, Germany and Ankara, Türkiye – 27 June, 2023
P3 digital services, leading provider of In-Vehicle Infotainment (IVI) systems, announces that camera-based ADAS (Advanced Driver Assistance Systems) specialist Büyütech has joined the SPARQ platform, enabling bird's eye view surround camera visibility for drivers.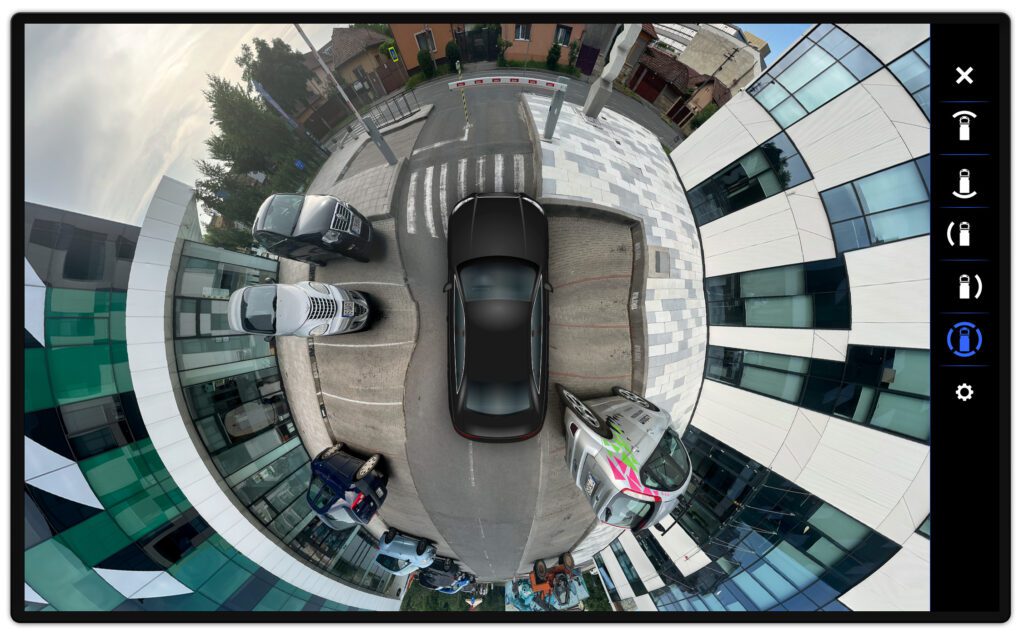 This integration partnership brings powerful 360-degree spatial awareness and high-utility driver experience to the Android Automotive OS ecosystem for the first time. Meanwhile, carmakers choosing to deploy the fast-growing SPARQ IVI system reap multiple production benefits and cost savings.
In conventional in-car camera systems, the driver accesses multiple separate cameras which show views of the car's external surroundings from various aspects: front, back, and at the sides. With Büyütech integrated with SPARQ, these disparate camera views are consolidated to provide the driver with a bird's eye view, and comprehensive all-angle visibility of the car's surroundings.
With over 12 years of expertise in the field of camera and camera-related technologies, Büyütech specializes in the design, development, and production of ADAS systems. Büyütech has established itself as a trusted provider of high-quality and meticulously engineered solutions.
In a significant strategic collaboration, Türkiye's pioneering electric vehicle venture, Togg, has formed a partnership with Büyütech to integrate cutting-edge camera technology into its electric vehicles. This collaboration brings state-of-the-art camera systems that offer drivers a comprehensive 360-degree view of their surroundings, ensuring the highest levels of safety and security for Togg owners.
This innovative new 'surround view' gives drivers total exterior visibility in a unified picture, providing an understanding of the car's immediate surroundings from all angles with a single glance.
In a classic car or truck camera system, each camera has its own Electronic Control Unit (ECU). With the SPARQ integration with Büyütech, these ECUs are consolidated to merge the images in a single 3D visualization of the car's exterior. As a result, in addition to delivering unprecedented utility for drivers, the cost of the ECU hardware needed is reduced.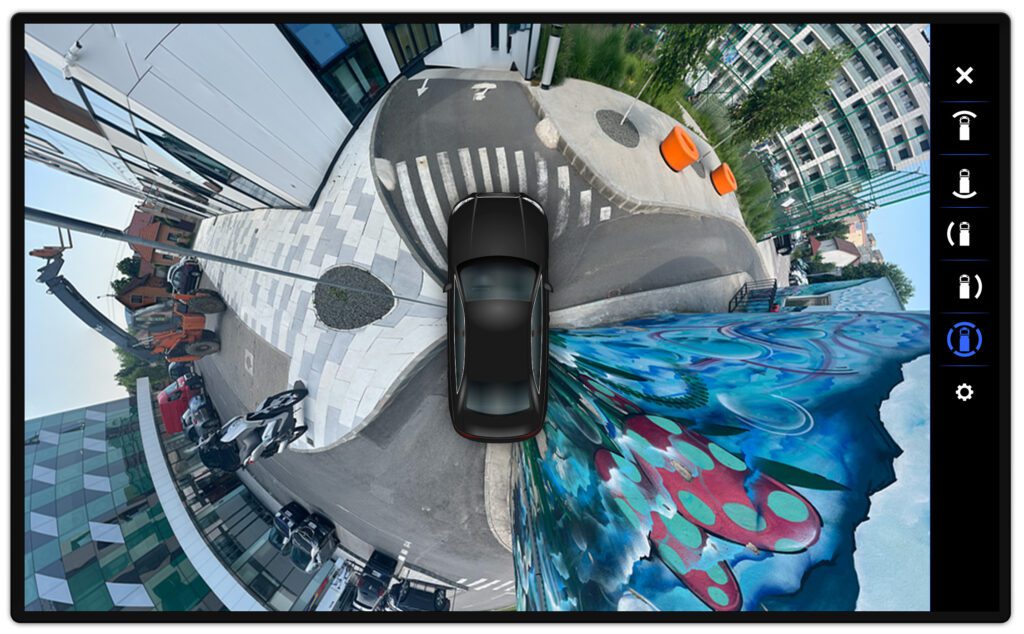 The Büyütech-integrated SPARQ IVI system consolidates computing logic. This eliminates the need for separate computing power for reading each camera's data separately. The requirements for hardware and internal cabling are therefore reduced, consequently decreasing the car's total weight. The result is lower component costs for OEMs and increased fuel efficiency.
These economies, when considering high vehicle production volumes, can save the carmaker many thousands of euros in manufacturing costs. Thus, pricing for consumers can potentially be reduced. Meanwhile, drivers get a better user experience with instant all-angle viewing.
P3 continues to move the needle when it comes to creating truly user-centric IVI. Büyütech and P3 share a vision for elevating the in-vehicle environment with game-changing functionality, usability and safety, and for providing the car industry with innovations that improve production efficiencies and save on costs.

Omer Orkun Duztas
Büyütech Co-Founder & CEO
The ability to see all camera views simultaneously is transformational in terms of driver experience, utility and safety. Additionally, in giving OEMs the opportunity to cut manufacturing costs, Büyütech technology is demonstrably a very significant advancement for the SPARQ platform, and we are absolutely delighted that Büyütech is joining us in bringing next generation Android-powered IVI to the automotive industry and to consumers.

Marius Mailat
CTO & Managing Director of P3 digital services
SPARQ OS is the dynamic and rapidly developing IVI solution developed by P3 based on Android Automotive OS, the fastest growing in-vehicle operating system in the world today. SPARQ's cockpit platform includes an app store, navigation, digital and personal voice assistant, charging, media and entertainment. It features fully automated over-the-air software and firmware updates.
About Büyütech
Büyütech has accumulated extensive experience in the field of cameras and camera-related technologies since 2011. Its previous work encompasses a broad spectrum of sectors, ranging from industrial image processing to defense industry and consumer electronics. Büyütech's 90K+ products are used in 120 countries. Currently, the company is focused exclusively on perception technologies, employing a multidisciplinary team proficient in both hardware and software to ensure seamless product development. Büyütech specializes in the design and manufacturing of high-quality and optimized camera-based advanced driver-assistance systems (ADAS) solutions. Its comprehensive range of offerings includes interior and exterior monitoring systems that provide assistance to drivers and facilitate autonomous driving capabilities. Adhering to stringent functional safety requirements, Büyütech follows a robust product development process and manufactures all its automotive-grade camera products at its IATF16949 compliant production facility. For more information, please visit https://buyutech.com.tr.
For media information:
Cynthia Ritchie
White Tiger Communications
cynthia@whitetigercommunications.net
+44 20 4518 7555