Highlights:
SPARQ OS Android Automotive-based IVI (in-vehicle infotainment) platform from P3 digital services is now enriched with market leading VicOne cybersecurity
State-of-the-art protection gives vehicle manufacturers and their customers ultimate confidence that the infotainment environment is always safeguarded
OEMs choosing SPARQ OS can now provide their customers with comprehensive embedded cybersecurity out-of-the-box
Dallas and Stuttgart – 5 September, 2023 – P3 digital services, leading provider of In-Vehicle Infotainment (IVI) systems, and VicOne, an automotive cybersecurity solutions leader, today announced their partnership: The pair will showcase their new pre-integration, enabling the exceptional cybersecurity features of the VicOne Security app, based on VicOne Smart Cockpit SDK, in the SPARQ OS IVI ecosystem, at IAA Mobility 2023.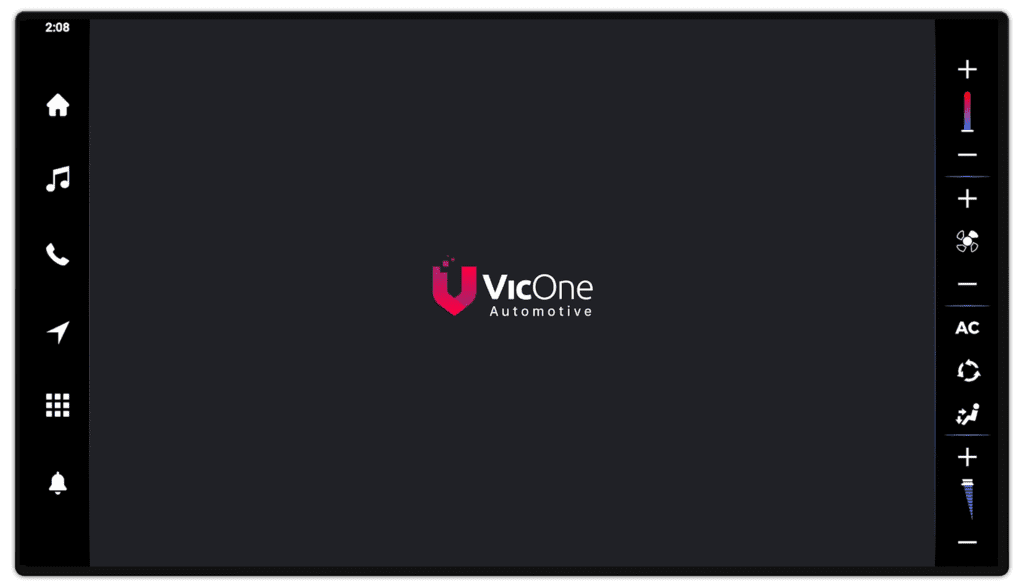 VicOne's Smart cockpit solution provides a full range of cybersecurity protection functions for infotainment enabled by the SPARQ OS platform, based on Android Automotive OS. It prevents personally identifiable information (PII) and privacy breach through risky apps or browsers, thus safeguarding vehicle users. In parallel it blocks the installation of backdoors, thereby averting remote manipulation of information on the IVI system. Furthermore it informs the driver about resource-intensive apps to enhance smart cockpit driving experience and safety. As soon as a data breach or insecure solutions are detected, customers are promptly notified, enabling them to take action and protect themselves before it's too late.​​ The combined solution of SPARQ OS and VicOne enables users to stay alert and benefit from 24/7 PII and privacy breach surveillance.
The automotive cybersecurity solution continually assesses privacy risks – including protecting email addresses, bank account numbers, credit card details, social security numbers, and beyond – safeguards against data leaks and unauthorized access. Any vulnerable Android Automotive apps using insecure communication or data storage methods are recognized, with future infiltration attempts prevented in the infotainment system. The result is a safe and secure IVI environment, with content protection for driver and all the vehicle's passengers.
OEMs which choose to deploy SPARQ OS IVI are alleviated of the requirement to develop or invest in separate cybersecurity measures; they, and their customers, can benefit from IVI-specialized VicOne protection right out-of-the-box. Software-enabled services represent OEMs' next opportunity for generating revenue. But providers should first protect customers' data privacy through smart cockpit protection solutions, so as to win customers' trust.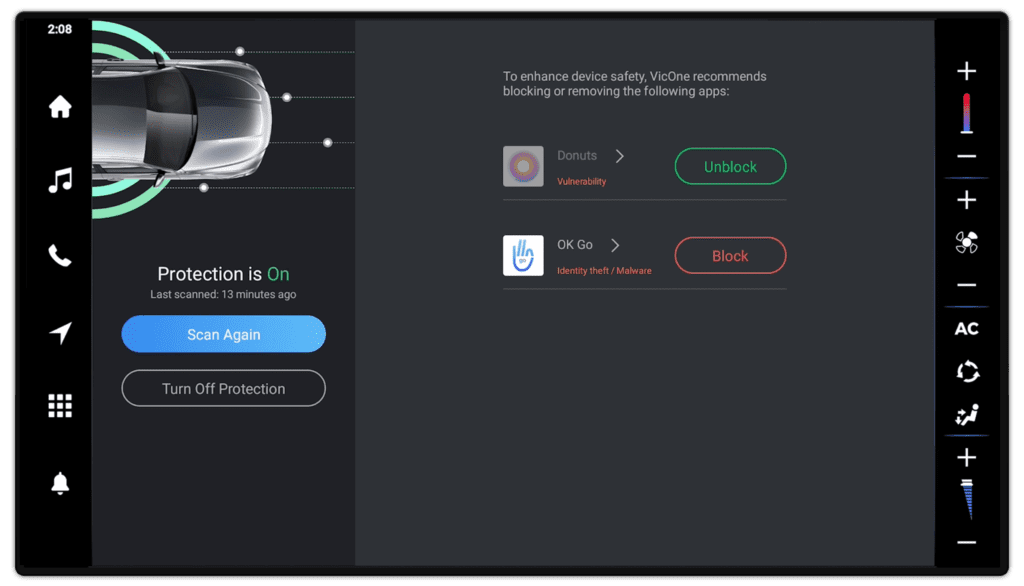 With cars becoming supercomputers on wheels, this leaves certain security gaps that attackers can use to victimize car makers, their suppliers, and car owners with far reaching consequences for vehicle operation and vehicle security. Thus, the combination of comprehensive threat intelligence with network security expertise is more critical than ever. Encased in the connected car experience is the ability to protect users against potential cyber-attacks. We're delighted to partner with P3 and join the increasingly popular SPARQ ecosystem to deliver future-ready always-on protection for SPARQ users everywhere," he added.

Edward Tsai
Vice President of Strategic Partnership at VicOne
With the addition of VicOne to the SPARQ OS platform, our OEM customers can have even more confidence that the whole SPARQ-enabled infotainment ecosystem is infused with the very highest level of cybersecurity.

Marius Mailat
CTO & Managing Director of P3 digital services
SPARQ OS is the dynamic and rapidly developing IVI solution developed by P3 based on Android Automotive OS, the fastest growing in-vehicle operating system in the world today. SPARQ's cockpit platform includes a diverse appstore, smart navigation, digital and personal voice assistant, charging, media and entertainment. It features fully automated over-the-air software and firmware updates, ensuring always-up-to-date functionality and promoting sustainability.
Note to media attending IAA Mobility 2023: For a 1:1 and demo of groundbreaking SPARQ OS IVI platform at Hall B2 / D10 European High-Tech Pavilion® – 2A, just get in touch and we'll set it up.

About VicOne
With a vision to secure the vehicles of tomorrow, VicOne delivers a broad portfolio of cybersecurity software and services for the automotive industry. Purpose-built to address the rigorous needs of automotive manufacturers, VicOne solutions are designed to secure and scale with the specialized demands of the modern vehicle. As a Trend Micro subsidiary, VicOne is powered by a solid foundation in cybersecurity drawn from Trend Micro's 30+ years in the industry, delivering unparalleled automotive protection and deep security insights that enable our customers to build secure as well as smart vehicles. www.vicone.com
For media information:
For VicOne DACH:
GlobalCom PR-Network GmbH
Martin Uffmann / Slavena Radeva
martin@gcpr.net / slavena@gcpr.net
Tel.: +49 (0)89 360 363-41 / -50
For P3 digital services:
Cynthia Ritchie
cynthia@whitetigercommunications.net
+44 (0)20 4518 7555